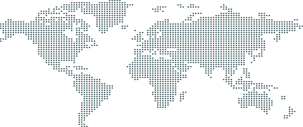 THE BEST DESTINATIONS
Mediterranean Sea
The Mediterranean Sea is the ideal place to flourish the passion for sailing; 23 different countries and cultures, more than 3,000 islands and a lot of history waiting for you. There are lots of places to visit and wherever you go you will find film landscapes. The European coast is very populated and full of tourist attractions, on the contrary the African coast is less populated and is more dry and virgin. You can sail from port to port through the placid Mediterranean waters with your catamaran, discovering the beautiful coves hidden with the sea breeze on your skin.
Caribbean Sea
The Caribbean sea represents the best incentive to cross the Atlantic ocean. The islands of the West Indies are located in tropical latitudes in the heart of the trade winds, which makes them one of the best regions of the world to enjoy sailing.

The famous Caribbean Sea bathes many islands with names that evoke the good weather, exotic beaches, turquoise waters, caribbean rhythm and all the pleasures for the senses. Navigating the Caribbean sea is a delight especially if we move on a catamaran.